Sein Moe, DDS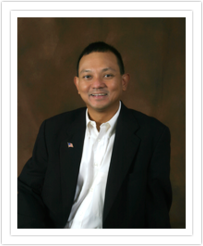 Sein Moe, D.D.S.
Dr. Sein Moe graduated on the Dean's List from Northwestern Dental School and was chosen for the National Dental Honor society and for membership in the Omicron Kappa Upsilon fraternity, an honorary dental society and received several other awards. Dr. Moe completed training in Oral and Maxillofacial Surgery at University Medical Center, University of Florida, Jacksonville, Florida and Long Island Jewish Medical Center, New Hyde Park, N.Y. in 1996.
Dr. Moe was in private practice in Connecticut for five years practicing the full scope of oral and maxillofacial surgery. Dr. Moe has built a successful Oral and Maxillofacial Surgery practice consisting of dental implants, dental extractions, dental and facial infections, maxillofacial and dental trauma, bone grafting procedures, biopsies, nitrous oxide sedation and intravenous sedation.
Dr. Moe is actively involved in our community. He donates his services to different local organizations. He is proud to provide services to the survivors of domestic violence at the Selter for Abused Women and Children, VA members who referred thorugh the Dental Lifeline Network's Donated Dental Services Program, Saint Matthew's House residents, as well as patients attending Dentistry from the Heart Event held locally.
Dr. Moe is a Diplomate of the American Board of Oral and Maxillofacial Surgery, a fellow of the American Association of Oral and Maxillofacial Surgeons and a member of the Collier County Dental Association, West Coast Dental Association, Florida Dental Association and the American Dental Association.
Dr.Sein Moe is dedicated to providing his patients with the latest oral and maxillofacial surgical treatments and technologies, combined with individualized care. Dr. Moe's 20 years of experience and knowledge in oral and maxillofacial surgery can help you achieve a lifetime of healthy smiles.